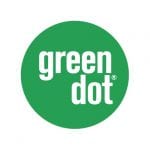 Industry pioneer Steven Striet is retiring from the prepaid debit card industry at the end of 2019, having contributed significantly to the prepaid space during his tenure.  Striet has contributed in many ways, but the Green Dot load network, "Reload@theRegister" is one of his major achievements.  This network created a viable way for many prepaid cardholders to be able to load cash on to their general purpose reloadable (GPR) prepaid debit cards, which provided a way for consumers to turn cash into an electronic form of payment. This functionality helped lift many unbanked and underbanked consumers in to financial inclusion in the United States by making the cards a true substitute for a checking account.
Here's more on this topic in an article from the American Banker:
The Pasadena, Calif.-based company, which recently reduced its financial guidance and has seen its stock price plummet this year, said Wednesday that Streit will step down as CEO on Dec. 31.He will be succeeded on an interim basis by William Jacobs, who chairs the firm's board, while the firm looks for its next CEO. Also departing is Mark Shifke, who has served as Green Dot's chief financial officer since 2015.
Green Dot went public in 2010 and bought a Utah-based bank the following year. But the stock price plunged amid fierce competition from the likes of American Express and an activist investor sought in 2016 to oust Streit. He ultimately kept the CEO job but lost his role as chairman of Green Dot's board.
In more recent years, Green Dot has embraced digital banking. But in November, company officials cited the threat from low-cost challenger banks in explaining a recent decline in active customer accounts. They also said that they expect adjusted earnings before interest, taxes, depreciation and amortization to be about 25% lower in 2020 than what they projected for this year.
Since early May, shares in Green Dot have fallen by 60%. After the announcement that Streit plans to retire, the stock price fell by another 2% in after-hours trading to $25.86. The company also said late Wednesday that it expects certain financial metrics for 2019 to fall at the low end of its previous guidance ranges.
Streit is not severing ties with Green Dot. He will serve as an independent advisor to the interim CEO and will add the title of chief innovation officer.
With Striet leaving the helm, it will be very interesting to watch for strategy changes made by the new leadership change in Green Dot during 2020.
Overview by Sue Brown, Director, Prepaid Advisory service at Mercator Advisory Group
The post Steve Streit Retires, Green Dot Seeks New Chief Executive Officer appeared first on PaymentsJournal.