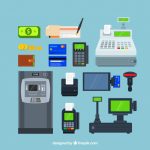 A walk down memory lane starts this Forbes article with a look back to the 1990s with PayPal, then evaluates each decade to the present. It then predicts that the next decade's innovation will be the Payments Facilitator writ large:
Fast forward yet another decade, and here we are today. 2020 is on the horizon, and another wave of payments innovation is right on schedule: verticalization. In other words, companies are bringing payments in-house to become their own "vertical" Square or Stripe.
For companies of every shape and size across every industry, the next decade of payments innovation presents a major opportunity to own a piece of the growing payments industry by bringing payments in-house and becoming a payment facilitator. This not only translates to savings in terms of fees no longer paid to third-party service providers, but it can open up new opportunities for business and customer experience innovation.
How can you tell whether this model makes sense for your business? Here are two key considerations:
• Processing volume: Once transaction volumes exceed $50 million annually, it may be cheaper to handle payments in-house. Lightspeed POS, for example, estimates it is able to take an additional 55bps per transaction via its own payments product rather than relying on its legacy merchant referral model.
• Payments complexity: If you're just accepting card transactions from customers, it may make sense to outsource your payments. But if you're taking payments on behalf of others and making payouts to those submerchants as a platform, marketplace or aggregator, you might want to bring payments in-house so you can own your merchant portfolio, streamline disbursements to recipients and tune merchant underwriting rules to fit your specific use case.
As history shows, companies that keep up with payments innovation cycles and deliver the right customer experience are the ones that ultimately win. In the late 1990s and early 2000s, PayPal's innovative payments experience powered a new generation of e-commerce companies. During the next decade, it was companies like Airbnb, Instacart, Lyft, Uber and others leveraging Stripe and Square that won big."
Overview by Tim Sloane, VP, Payments Innovation at Mercator Advisory Group
The post Payment Facilitator as the Payments Next Wave? appeared first on PaymentsJournal.