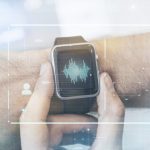 While we were busy giving thanks here in the U.S. last week, Mastercard Europe was busy publishing some interesting data about peoples' use of wearable technology to make payments. According to the press release, the use of wearables to make payments has increased eightfold since last year.
That's an impressive number. Granted, wearable payments was (and is) a pretty small part of the payments ecosystem. Taking that into account an eightfold increase in a very small number is still a pretty small number; that said growth is growth.
What really struck me was the finding that one-third (33%) of all European wearable payments come from the Netherlands. What is going on in the Netherlands, in particular, that is making wearables so popular?
Mastercard cites the increase in the use of smart watches and fitness straps as a contributor to the European growth.
As wearable technology matures, fashion brands are driving the next evolution in the market; creating wearables that are now high-end accessories rather than just functional. Currently one in five adults wear a smart watch or fitness strap, and by 2020 the wearable technology market will have an estimated value of 30 billion Euros globally. On top of that, wearable payment functions offer an easy and convenient payment process via a tap or a swipe.
While the fashion angle might play a part in getting the devices on the wrists or fingers, the press release also, rightly, points out that the European market is one that has become accustomed to contactless transactions, and transferring that "tap & go" action from a card to a wearable seems like a very natural next step for Europeans.
When it comes to contactless payments the U.S. is noticeably "tardy to the party."  NFC technology seemed to be a fast follower on top of the chip card, and consumers are struggling to find the "right" way to pay with a card.  Because of this, I don't think the U.S. will be catching up to Europe any time soon.
Overview by Peter Reville, Director, Primary Research Services at Mercator Advisory Group
The post The Use of Wearables to Make Payments Is on the Rise, New Mastercard Report Finds appeared first on PaymentsJournal.